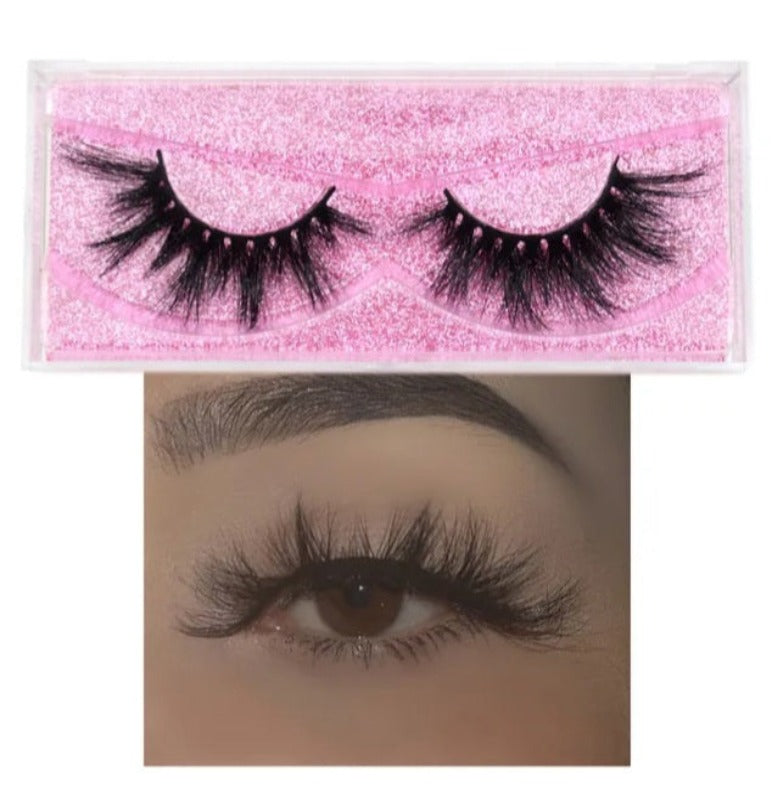 Paradise Wink
Transport yourself to a vision of paradise with our 'Paradise Wink 5D Lashes'—an enchanting blend of luxurious depth and captivating allure. These lashes are designed to evoke the essence of a paradisiacal escape, delivering an immersive 5D experience that embodies the beauty and vibrancy of a tropical paradise.
Featuring:
Exotic 5D design
Luxurious and captivating appeal
Handcrafted for precision
Reusable (Recommended for 20-25 wears)
Our 'Paradise Wink 5D Lashes' capture the lushness and opulence of a paradise getaway, offering an amplified depth and volume that dazzles with its allure. With an exquisite design reminiscent of paradise's lush landscapes, these lashes exude elegance and sophistication. Embrace the luxurious charm and exotic allure with these meticulously crafted, captivating 'Paradise Wink 5D Lashes,' ensuring every flutter transports you to a world of unparalleled beauty and glamour.